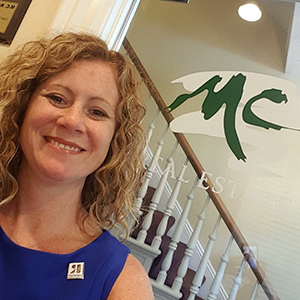 Growing up in Chippewa Lake and a lifetime resident of Medina County, I know the real estate market and I know your neighborhood. Whether you're a buyer or a seller, I will make the home buying/selling process as stress-free and efficient as possible.
With a strong presence in the community, I am visible and people know me. I network with many lenders, title agents, attorneys, contractors, local business owners & community leaders. I enjoy meeting new people and I always talk about my residential and commercial listings when I'm out and about.
I have a well-known online presence. I market my listings on many social networking platforms including Facebook, LinkedIn, Twitter and Instagram. If you're listed with me, people are going to know it for sure! You want an agent who does more than stick a sign in your yard and enter your data in the Multiple Listing Service. I will be the agent that comprehensively markets your home in all venues.
If you're considering selling a home, I will review the comparable sales in your area and help you choose the right list price. I will help you with staging and presentation. If there is work to be done before the listing, I can help you find just the right contractor for the job. I will market your home in all the right places and negotiate the offer once it comes through.
If you're considering buying a home, I can show you any property, regardless of what agent has the property listed. I will research the property and give you good insight for making the right offer. I will provide you with valuable information about searching for a home, the buying process, and packing and moving. I welcome the opportunity to represent you and help you find the home of your dreams.
I am a top selling, award-winning REALTOR® and I take great pride in helping my clients and building lifetime relationships.